Sully "Heels" Gelet
70th Birthday Party
This page may take a minute to load, so please be patient
On Saturday Night February 27th of this year, 200 or so people gathered together at the Maennerchor Club in Norristown, PA to honor a man who has meant a lot to everybody that ever played softball in this town. Sullivan Gelet turned 70 years old the day before. Everybody in Norristown knows him simply as "Heels". Heels got out of the Navy back in 1954 and began playing fast pitch softball in the Norristown area for Sal's Lunch. He also played for Narco in the Fort Washington area. This is where he got his first taste of managing a team. He played with and against some of the best fast pitch players on the east coast. Soon, he saw the future of the game getting slower, meaning slow pitch softball. He started out playing slow pitch in 1968 with DiSantis Beverage in the Conshohocken League. He made his way over to the Norristown League a couple years later where he played for Al's Cold Cuts for a year. Then the managing bug got back into his system. In the early 1970's, he directed such teams as Duff Plumbing and Huey's Tavern before hitting it big with Tony Rich in the mid 1970's. At the urging of his friend, Bob Melchar, he joined the Tony Rich squad and managed them from 1975- 1979 where he won a regular season title and lost to a powerful Al's Cold Cuts team in the finals in 1977. His Tony Rich teams were always among the leagues powers, but he felt he needed a change. He left Tony Rich and went over to manage JL Towing in 1980 and by 1981 led that team to the ASA of PA Class-C State Title in York. This was the first slow pitch from the Norristown League to win the state title. It was at this time that Sully took over as the president of the Norristown Men's Slow Pitch League. He has run the league since 1980. ASA District-14 was formed at this time also and new district commissioner Charlie Granese appointed Sully as the ASA Deputy Commissioner for District-14 which encompasses all of Montgomery County. 20 plus years later, he still runs the Norristown League and is still our Deputy commissioner. Sully has also been a member of the Monto Umpires Association since it's inception back in 1975. Going back to that JL Towing team of 1981, they will always holds a soft spot in his heart. To this day, he talks about those players and what they accomplished. Guys like Danny Fisher, Don Fisher, Bob Keyser, Buddy Lare, Russell Rorick, Buddy Radcliff, Tracy Wilson, Alvin, Dutch and Kenny Curcio, Jim Sugalski, Norm Kidd and the rest of the team that won 9 games that Sunday in York will always be like sons to him. To make it really special, his son Andy was there with him on this trip. Sully stayed with this group of guys through most of the 1980's. Some of the players left and some retired. Throughout the decade, Sully was a magician at garnering sponsors. He had Norristown Eagles, Walmack Trucking, Little Pub Lounge, Sports Unlimited, Brook Tavern, King Manor Cafe and finally Rathbones. I had the pleasure of playing for Sully with many of these teams. He asked me to play for a couple years in a row and I told him no, because I still wanted to play with my buddies in the "B" division. And the funny thing is that he understood what I meant. All he said is when your ready to play "A" ball let him know. Well, the 1988 Little Pub team was special to me, because I witnessed the magic of Heels and his managerial wizardry. We were the last team to make the playoffs and somehow made it to the finals only to be beaten by Al's Cold Cuts in the bottom of the 7th inning of the 5th game. We had no business being on the field with them, but he willed us to keep winning against all odds. By this time, Sully had Rob Wisner, Bobby Ray, Rick Petschelt, Tony Tancini, Tim Wilson, Country Bob Matcovich, Bill Korolyk, John Sanna and Joe Sanna on his team. We basically stayed together as a team until the 1992 season. Heels still was able to pull some of his managerial magic at times. In the 1991 season his Rathbones team placed in the top 3 in both the ASA and NSA states. We were beaten by the same team both times. And to this day, those Bottle 'N' Can players never let us forget it. It was a rivalry that paved the way for Mike Amodei, Jack Mullin, Marc Clayton, Woody Capelli, Dom Bryan and many more Radnor players to come over to the Norristown League to play. Even in defeat, Sully made it possible for it to be a victory for his league. Players from all over were now intrigued with the Norristown Softball League. After that season, Sully called it quits as a manager. He saw the future of the league growing and he wanted devote his time to running the league. Soon, teams from Willow Grove, Delaware County, Lansdale, Collegeville, Roxboro and many other places made their way over to Norristown to be part of this league. Sully can be found five nights a week down at Wierman Field (now appropriately renamed "Heels Field") overseeing the Norristown League's three divisions and 24 teams. His lovely wife Iva has to look no further than these friendly confines to locate her husband and on many nights she does just that. They both can be found sitting there watching games together. That last team he had was also special to him because it was then his son Andy was part of the team. Some players we had on that last team are still close friends and teammates to this day. Players such as Andy Gelet, Jeff Brennan, Tom Coughlin, Tom Pagel, Roger Kummerer, Jeff Jaffe, Billy Korolyk along with Rob Wisner, Bobby Ray and myself have credited Heels with creating a family atmosphere on our teams so much we still play together in tournaments and leagues whenever we get the chance. Mike Woytovich has since moved to Pittsburgh, but still can be found visiting Norristown on occasion to participate in a local tournament event or even meeting his old buddies somewhere in Pennsylvania for a tournament or two. Sully Gelet doesn't just manage softball teams, he molds friendships that endure long after the game is over. That is why is he so special. Happy Birthday Heels and thanks for all you do.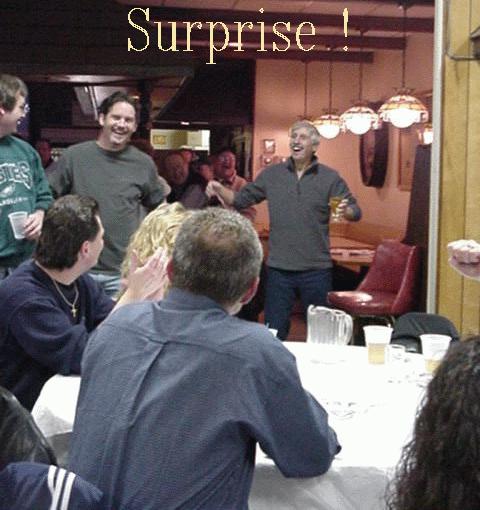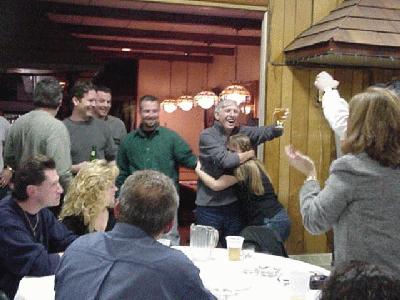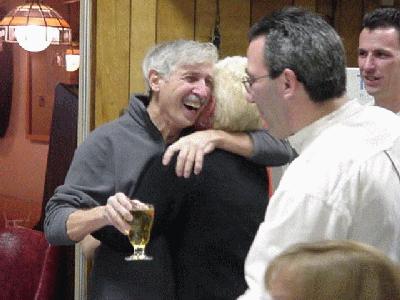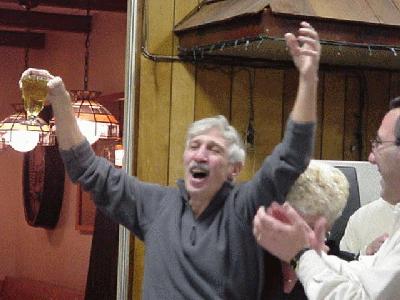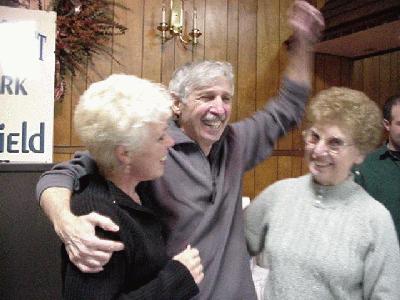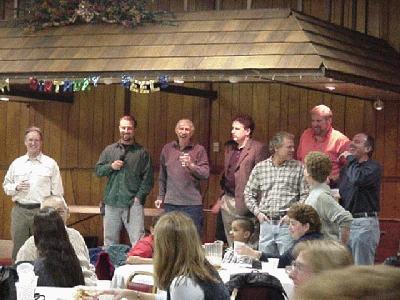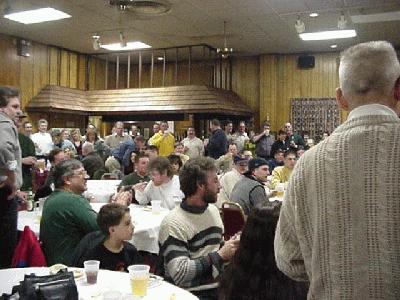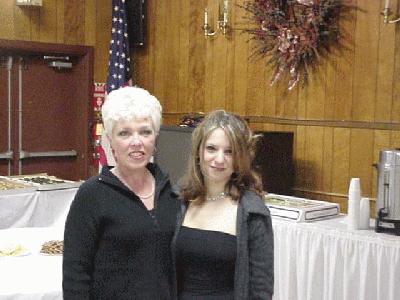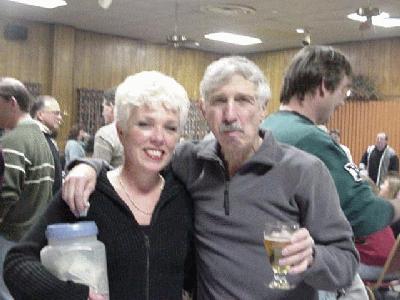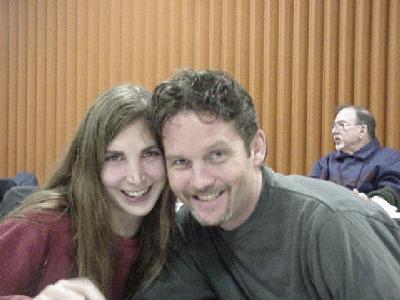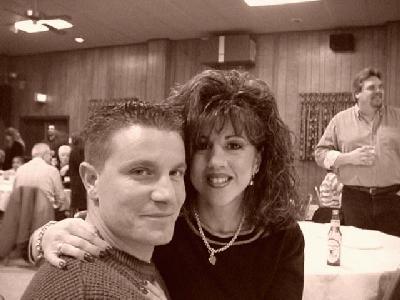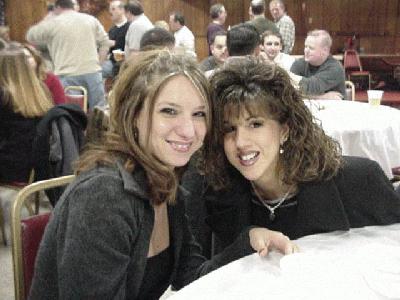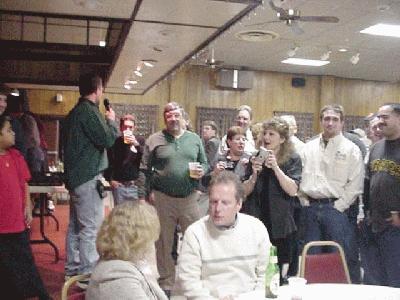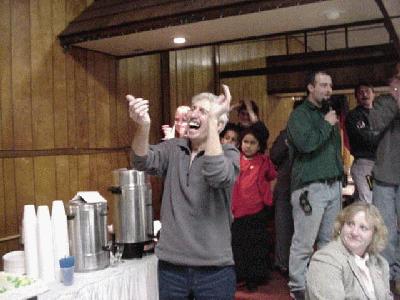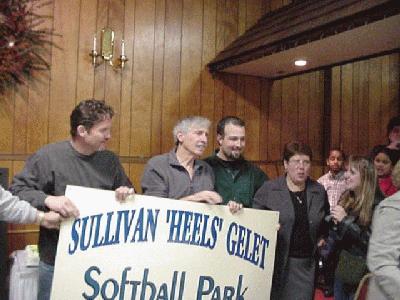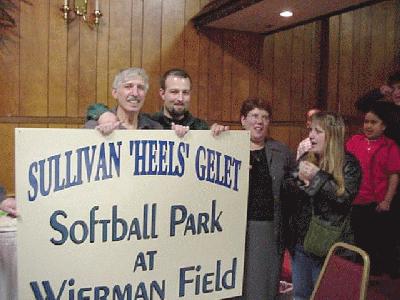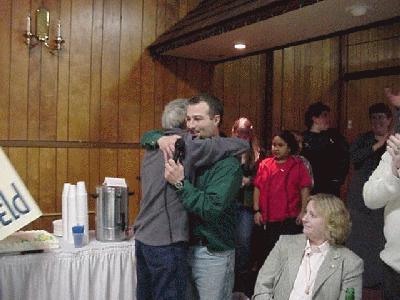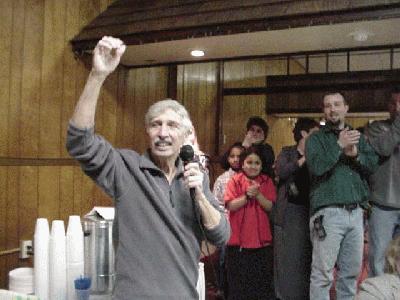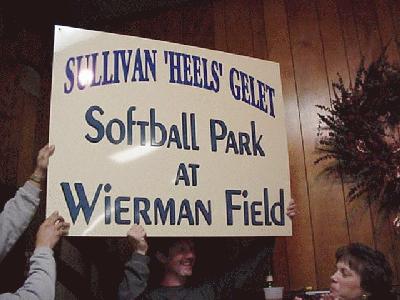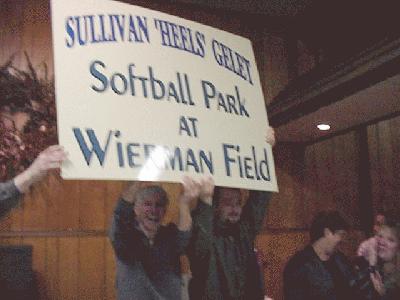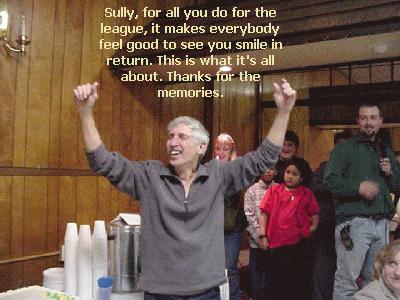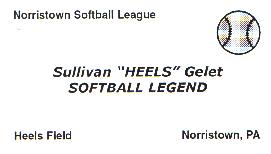 ---
Back to the Norristown Area Softball 2001 Home Page
©1998 Steve Dimitry, all rights reserved.
Email: sdimitry@verizon.net