NORRISTOWN SOFTBALL
1990's Player of the Decade
Ken Shemonski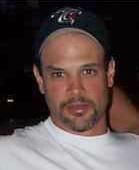 The All-Decade team was done by votes of many different people, the total votes were tallied and the top player of the decade is chronicled here. Ken Shemonski won pretty convincingly against such notable softball players as Bobby Ray, Warren Grant and JR Williams. Ken got his start playing softball back in the early 1980's for Goodwill Fire Company. He spent the next couple years playing there and then the team switched sponsors to Volpi's. He enjoyed those years because he got to play ball with his brother Bobby and his best friend to this day, Billy Hagner. Soon after he met up with Joe Thomchick and Ed Keebler and became part of the DSI team that challenged Al's for the area softball titles for a couple years. Sometimes they won, but most times they lost, so he figured if you can't beat them, then join them. He joined Al's Cold Cuts and by 1988 proved to be the area's premier power hitter. He hit 88 home runs during the 1988 season. Of these 88 home runs, 43 were hit inthe Norristown League (39 at Wierman Field which is still a record). The one that stands out was at Latshaw Field in front of over 1000 spectators. Nationally know softball power Steele's Sports came into town to play Al's Cold Cuts. Although Steele's won convincingly, the talk of the town was that Kenny hit one over the fence which was baseball dimensions of over 325'. Earlier in the year in a regular season game at Wierman Field, Ken Shemonski accomplished a feat that may never be broken, he hit 5 home runs in a single game. Al's won their last title in 1988. Most players retired or left after that. Ken found himself with a new sponsor and team. Grand Slam USA took the area by storm in the 1989 season and when it was all said and done, finished 7th in the ASA Class-B Nationals Championships held in Las Cruces, NM. He was selected to the ASA National All-American team, which is quite an honor. He stayed with Grand Slam. Grand Slam folded it's team after the 1990 season, but not before they won the Bridgeport "A" Division title. Kenny hooked up with his old buddies from DSI in 1991. They were now called American Collision. He led them to back to back Norristown championships in 1991 and 1992. They also went to three straight Bridgeport championships (1991-93), winning in 1992. Jerry Cannon, after taking a year off was ready to get back to running a team, he was approached by Bob Gardner of Woodstream to sort of merge American Collision with what was left of the Woodstream team in 1994 and some of Jerry's old Cannon players. This team was called Woodstream and finished third in Norristown. When 1995 rolled around, Jerry Cannon sponsored the team by himself and made some changes. He became good friends with Kenny and saw that he could put together a winner and Kenny was the first piece of the puzzle. The other puzzle pieces must have been pretty good too because with Jerry pitching and Kenny playing his customary right centerfield spot, Cannon Roofing won the Norristown league in 1996, 1997 and 2000. He won the 1997 final series MVP award. He also won the 1998 Norristown A-Division Home Run title with 18. he was second in the 1999 A-Division MVP voting and also finished 2nd in Home runs with 22 dingers. They also captured the Bridgeport League in 1995 and 1996. After they left Bridgeport, then went up to Quakertown and won that league 1997, 1998 and 2000. Throw in a couple Norristown Fall League titles in 1995 and 1996, and you have a remarkable run of championships. As accurate as I can count them up, Ken has won 7 Norristown titles, 6 Bridgeport titles, 3 Quakertown titles and Lord knows how many other weekend tournament titles in his career which is still going strong. Jerry has estimated that Kenny usually bats above .600 and hits in excess of 20 home runs per year. Then he laughed and said "that's just in Norristown". So you can imagine what his total numbers add up to if you count the other leagues and tournaments. You can describe this classy, quiet, low-key guy in a one word, he's a winner. Wherever he goes to play, you can bet that his team will win.

Championships
Norristown League (9)
1988 - Al's Cold Cuts
1991 - American Collision
1992 - American Collision
1996 - Cannon Roofing
1997 - Cannon Roofing
2000 - Cannon Roofing
2001 - Cannon Roofing
2003 - Cannon Roofing
2006 - Cannon Roofing

Bridgeport League (6)
1982 - Goodwill Fire Company
1990 - Grand Slam USA
1992 - American Collision
1995 - Cannon Roofing
1996 - Cannon Roofing
2004 - Cannon Roofing

Quakertown League (3)
1997 - Cannon Roofing
1998 - Cannon Roofing
2000 - Cannon Roofing

Norristown Fall League (6)
1995 - Cannon Roofing
1996 - Cannon Roofing
2003 - Trappe/Cannon Thunder
2004 - Cannon Thunder
2005 - Trappe Thunder
2006 - Trappe Thunder

Awards and honors- (since 2000)
Norristown A-Division Home Run Leader (18) - 2004
Norristown A-Division League MVP Award - 2004
Norristown Fall League HR Leader - (10) - 2004
Norristown Fall League MVP Award - 2006
Norristown Fall League HR Leader - (12) - 2006

HR Stats- (Pretty remarkable consistancy)
1998- 18 (1st)
1999- 22 (2nd)
2000- 17 (2nd)
2001- 12 (7th)
2002- 16 (5th)
2003- 15 (3rd)
2004- 18 (1st)
2005- 15 (3rd)
2006- 12 (5th)
---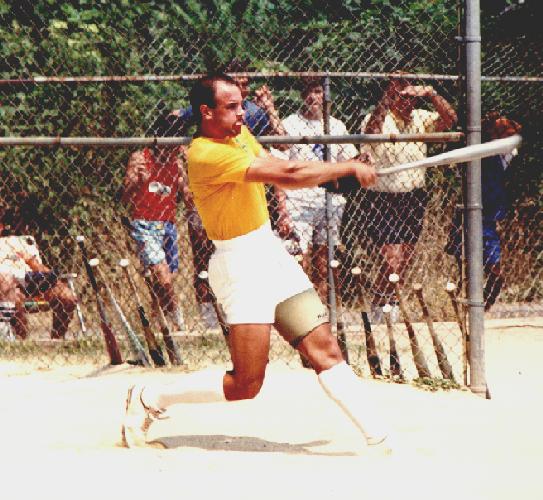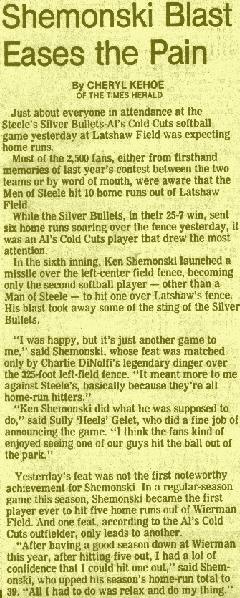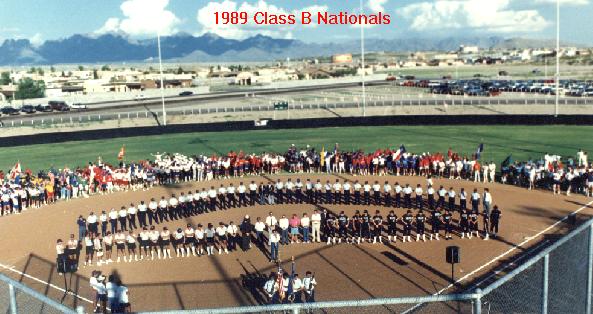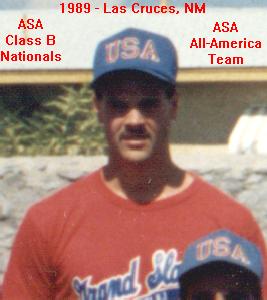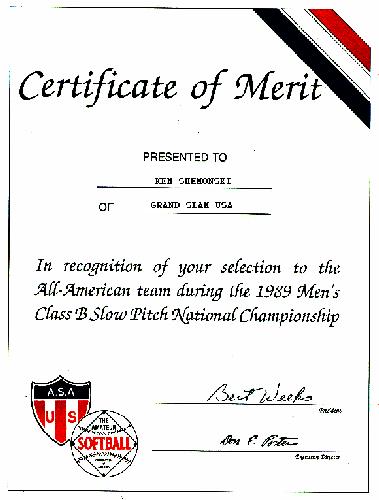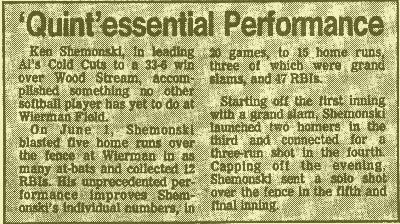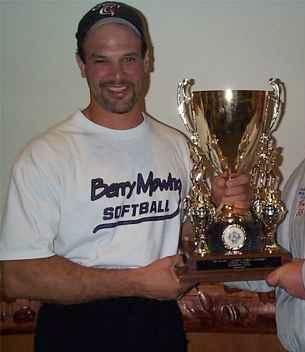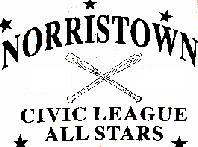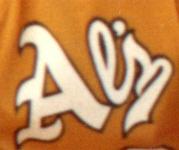 ---
Back to the Norristown Softball All-Decade Team
©1998 Steve Dimitry, all rights reserved.
Email: sdimitry@verizon.net