If you need help, just ask please.
---
---
Please visit the Norristown Softball League Facebook Page

---

Click here for The Norristown League Managers PRIVATE Group Page
In a pinch, you can upload a photo of your lineup to this private group page as well
---
Norristown Area Informational Links:
Norristown Area Softball Message Board
Norristown Softball Facebook Page
Norristown Softball Managers PRIVATE Facebook Group Page
2019 Tournament Announcements
2019 Tournament Results
2019 Area League Information
Norristown Area Local League and Business Links
USA of PA Softball Facebook Page
USA of PA State Web Site
USA of PA Player Data Base
USA of PA Player Player Appeal Form (Deadline is March 1st)
National USA Player Data Base and Appeal Form (Deadline is August 1st)
---
---
norristownsoftballrosters@gmail.com
Email your lineup signed by the opposing manager no later than the day of your next game.
---

---
Last Edited - 09/24/2019

Here is the Sheet with the Players on each team and how many games they have played
UPDATED 2019 Norristown Roster and Games Played Sheet
---

Teams going to States, please fill in your online Roster with the name as it appears on the players License.
2019 USA of PA Roster Information
---
---
2019 In Memory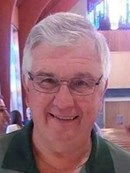 Pat Storti - October 2, 1951 - February 19, 2019 (Player/Umpire)
Pasquale A. "Pat" Storti Jr. passed away suddenly on Tuesday, February 19, 2019 at Lankenau Medical Center in Wynnewood, PA He was 67. Mr. Storti was a resident of Norristown, PA and formerly of Bridgeport, PA. He recently retired after 15 years as an Auto Appraiser for Classic Coachwork in Ambler, PA. Pat was a member of St. Paul's R.C. Church in E. Norriton, PA. He graduated from Devon Prep High School, Class of 1969, then he received his Bachelors in Business from Villanova University in 1973. Pat was a Basketball Referee for PIAA and a Softball Umpire for most of his life. He coached softball for Plymouth Little League, St. Paul's and Kennedy Kenrick High School. Pat was very active with the Special Olympics and was an avid Philadelphia sports fan, he particularly loved the Flyers. Pat enjoyed playing golf and bocce. He was a member of the Conshohocken Bocce Club and the Norristown Bocce League. Pat especially loved spending time with his beloved children and grandchildren. Born in Norristown, PA on October 2, 1951, he was the son of the late Stella (Palikowski) and Pasquale A. Storti, Sr. Surviving is his loving family including his wife of 45 years, Rosemary (Hook) Storti, a son, Anthony Storti; 3 daughters, Rebecca Storti, Amy Storti, and Stephanie Storti-Scott; 4 grandchildren, Stella Scott, Saverio and Sienna Ruggiano, and Jackson Deleskiewicz; and a sister, Mary M. (Bruno) Fiorentino.
---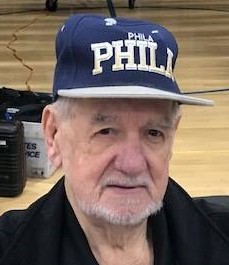 Ted Every - December 4, 1927 - March 7, 2019 (Manager/Umpire)
Theodore R. Every, Jr. passed away on Thursday, March 7, 2019. He was 91. Mr. Every of Norristown was retired from BF Goodrich. He was a veteran of the United States Navy and served during WWlI. Ted was very active in Norristown Area Athletics, coaching and also officiated for the PIAA and ASA. He was also statistician and score keeper for Norristown Area School District. Ted was born in Poughkeepsie, New York on December 4, 1927. He was the son of the late Theodore and Gresta Every. Husband of the late Marie (Undercuffler) Every. Surviving are his two sons John (Bett), and Michael Every, Two daughters Judy and Denise Every, Eleven grandchildren, forty great-grandchildren and six great great grandchildren. Pre-deceased by a son Phillip and two daughters Catherine and Barbara, one brother Calvin and a sister Jardenia. NORRISTOWN ATHLETICS - TED EVERY, ONE FOR THE AGES! Coaches have come and gone, in all sports. Basketball. Softball. Volleyball. Wresting. Baseball. Ditto for hundreds of players. Male and female alike. But there is a man in the middle. Who has been there since, well, Norristown Area High School was located at a place which is now called the Eisenhower Science and Technology Leadership Academy. A long time ago, in a galaxy far, far away ... It was Norristown Area High School. If you read the front of the building, it still says that. A lot has changed. A new, magnificent building. A fantastic athletic complex. But in one way, things have remained the same. Meet Ted Every. The Ted Every. The one and only Ted Every. If you know Norristown athletics, you know Ted. Everyone does. And won't forget him, either. He's one of a kind. Call him a throwback that never left. A fixture. A man who loves his school, his town and his job. Oh, better make that jobs. There are a lot of them. He has done it all. He came to Norristown in 1941 from New York. He left, for a short time, to serve our nation in the Navy aboard the USS Duncan, then came home to Norristown. If you are, or were an athlete, in Norristown, Ted Every knows you. Oh, and you know him. Little League? Yes. Football? Yes. Wrestling? Yes. Volleyball? Yes. Basketball? Of course! These days, you can find Every at the scorer's table for basketball, both boys and girls. Or at volleyball. Maybe wrestling. Or tracking pitch counts at high school baseball games. Heck, he might even be selling popcorn or hotdogs. Who knows, maybe even leading cheers in the stands. "It's my school," Every said. "Always will be. I've done it all." And that, he has. And then some. His efforts have always been appreciated. Most notability when it comes to basketball. The names roll on. Starting with current Norristown High basketball coach Dana "Binky" Johnson. The list includes many others … Theron Ellis, Daymon Carroll, Johnny Bates, Mike Evans ... too many to recall. Every, a 90-year old shy of headlines, likes to live below the radar. "I don't want any publicity," he said. "I don't like to talk about me." But others respect what he has done, and what he does. He might sit there in his baseball cap. Keeping the official basketball scorebook – almost like a nun with a ruler – and controlling the action. "He's the best," Johnson said. "You can't ask for anyone better. He's a big part of the program. He's one of us." That might not always be true. With Every, there is no "home-field" advantage. He's a straight-shooter. Rules are rules, both for and against Norristown. "He really follows the rules," Norristown assistant coach Jim Serretore said. "He follows them to a 'T' and it sometimes costs us from time to time. But he's by the book. He's a professional. He's been around a long time. He does it right and he does it well." Is there any other way? In Every's eyes, no. Not matter what sport. No matter which team is home. Straight-shooter – 100 percent of the time. It's been that way for years. It started way back when his son, John, played Little League Baseball. It continued in the early 1970s, when former Norristown basketball coach Bill Werkiser asked him to take over the scorebook in 1973. And it has continued to this day. "Bill talked me into it," Every said. "He knew I had done stats for football. He asked. I did it. And haven't stopped. "But I apply the rules the way they are. I'm neutral. For or against us, it doesn't matter. I'm an official. Wearing a shirt. You have to do what is right." Anyone who has seen or met Every must find it hard to believe he is 90. "He is amazing," Norristown basketball supporter Al Zone admitted. "He supports our program like nobody else. He bleeds Blue and White." So how did Every get himself involved so deeply into this position? Sure, it started with his son in Little League. But it grew. And grew. And grew. "St. Francis CYO," Every said. "It got me involved in my journey. It started working with kids and it kept me going. I just never stopped. I love what I do." Ted Every is a fan of youth sports. Keeps kids out of trouble. For some, presents many rewards. For others, an escape. "I remember the old (Times Herald) baseball school. The old Norristown "Exchange Baseball League" that was free of charge. It was the first little league in Norristown. "I got involved then, and never really stopped. I didn't care if it was baseball, basketball, football or volleyball. I enjoy what I do."
---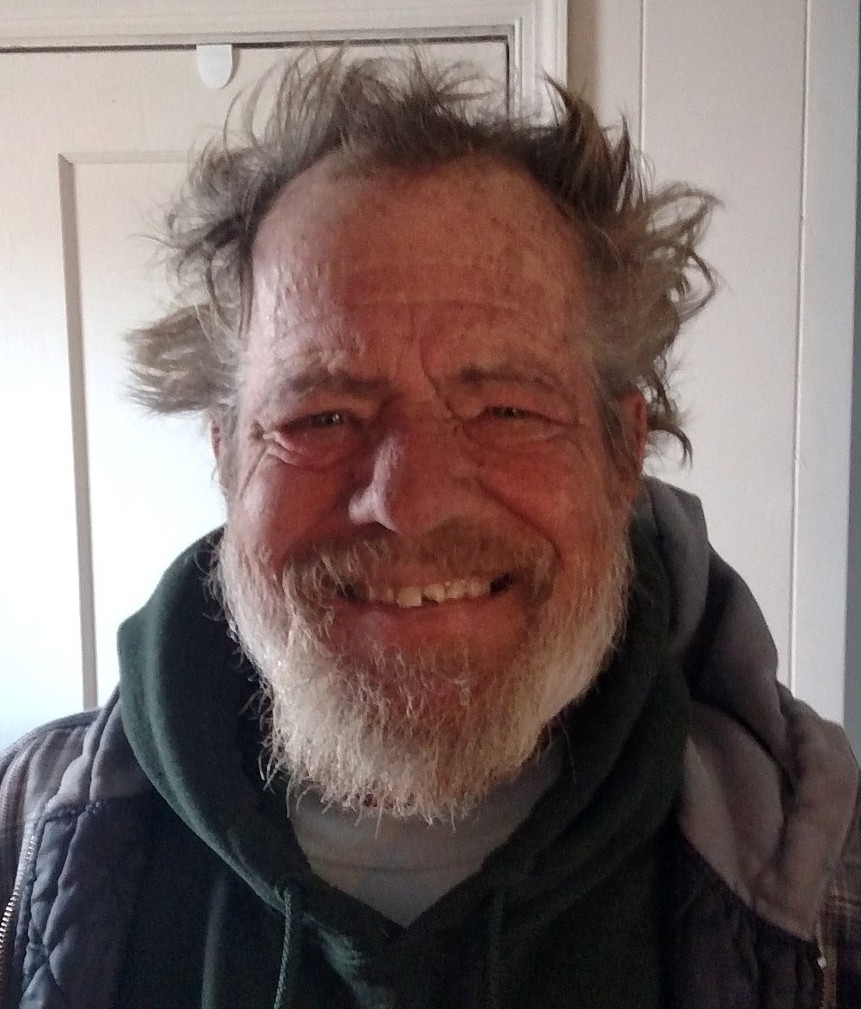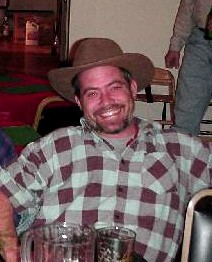 Tim Brennan - July 29, 1960 - March 12, 2019 (Player/Umpire)
Timothy M. Brennan passed away in Lansdowne, PA on March 12, 2019 at the age of 58, surrounded by his family. He is survived by his son, Ryan, his daughter-in-law, Susie, and his two grandchildren, Jake and Miller, who reside in South Bend, Indiana. He is also survived by his sister, Kate, as well as five brothers and four sisters-in-law: Frank and Jay, Dan and Kathy, Drew and Beth, Jeff and Chrissy, and Jim. Tim will be missed by his fourteen nieces and nephews, whom he loved spending time with. Tim is also survived by many lifelong friends, especially Steve Dimitry. Tim was preceded in death by his father, Francis, and mother, Alice. Tim was born in Norristown on July 29, 1960. He graduated from Visitation BVM grade school, Bishop Kenrick High School, and Indiana University of Pennsylvania with a degree in Accounting. He married Linda King in October 1983, and they had their beloved son, Ryan. Tim enjoyed all types of sports in his younger days, especially baseball, softball, and the annual Turkey Bowl competitions. Later in life, Tim enjoyed the outdoors, including time spent hunting and many years of work in the landscaping industry. Despite failing health in recent years, Tim was content and humorous. Everyone loved him.
---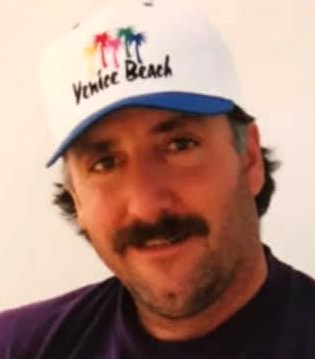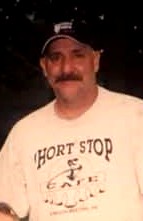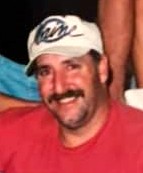 Bobby Ray - December 31, 1956 - April 15, 2019 - (Player)
There is only a couple things I can say. He was a character. He was the Greatest Shortstop in the history of this league. He was the greatest Clutch Hitter in the history of this league. He was the fiercest competitor and the toughest teammate you would ever play against and with. His desire to win was unmatched. He was also the most loyal and dedicated friend you would ever have made. RIP #10. You will me missed by all who crossed your path. He played his entire career with Norristown Sporting Goods, Heels Teams (Eagles Home, Little Pub, Brook Tavern, Rathbones, etc) and then TNT Sports Club. He was born and raised in the Black Horse section of Plymouth Township. Went to Plymouth-Whitemarsh High School. Worked for Danella's for a long time. Married to Cheryl and his pride and joy was his beloved daughter Nicolet.
---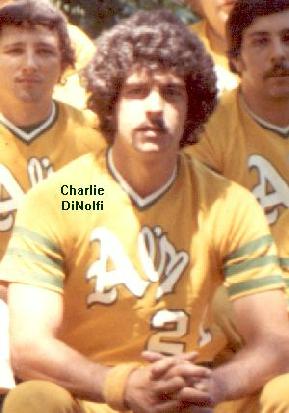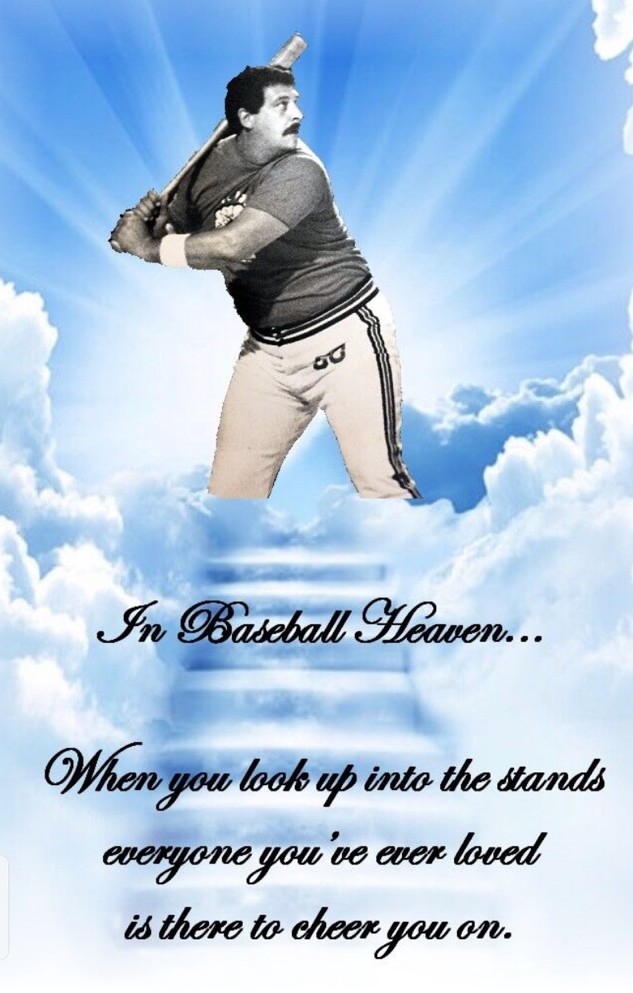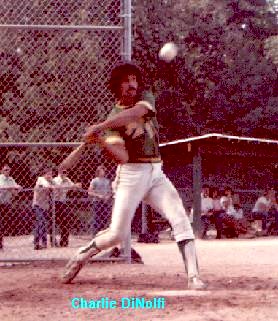 Charlie Dinolfi - November 22, 1946 - August 17, 2019 - (Player)
Charlie J. DeNolfi passed away on Saturday, August 17, 2019. He was 72. Charlie was born in Norristown on November 22, 1946 and was the son of the late Charles and Christine (D'Angelo) DeNolfi. Mr. DeNolfi formally of Norristown resided in Highland Heights, Kentucky for the past 32 years. He was employed for the Danella Brothers construction company. Charlie enjoyed playing softball for Al's cold cuts softball team and the Philadelphia Old Pro softball team from 1978 to 1982. He also enjoyed hunting, fishing and golfing. He graduated from the Norristown high school. Charlie survived by his wife Linda (Burke) DeNolfi. One daughter Ashley and his son Christopher (Michelle) DeNolfi. Two sisters Grace Monastero and Marie Pergine. Three grandchildren Christopher, Anthony, Alyssa and many nieces nephews and cousins. Charlie Dinolfi put Norristown on the map of Pennsylvania Softball. He was with no doubt one of the top 2-3 players that ever played in this league. He grew up in the Coulston section of East Norriton Township. He went to Norristown High School and then played Baseball in the Perkiomen Twilight Baseball League as a Pitcher. he possessed one of the strongest arms anybody has ever seen. He started his softball career with Crosstown Tavern and then went to Al's Cold Cuts. He was the frist and still one of two local players to ever hit a softball out of Latshaw Field, which was a Baseball Field. The ball he hit cleared the fence between the 335 and 385 foot signs. To this day, people talk about that Home Run. He played in both the Norristown and Conshohocken Softball Leagues. His teams won the Championship in ever single season he played for them, except one. When the Professional Slow Pitch League started, Philadelphia was granted a franchise. Charlie was one of their first recruits and he played in that league with the Philadelphia A's. They played their home games at Veterans Stadium. He came back to play with TNT Sports Club for a little bit in the 1980s. He moved to Kentucky, where he lived since the 80s. His son Chris and best friend Jimmy Marsilio always kept people informed to what he was doing. To this day, some say he was the best ever .....
---
---
Al's Cold Cuts Inducted into the ASA of PA State Hall of Fame in the Team Category.
When people in sports circles jabber about dynasties, only a select handful are reserved for discussion. John Wooden's UCLA's men's basketball team in the '60s and '70s is one. The New York Yankees' entire existence could very well be considered a dynasty, as they've won the World Series in roughly one-fourth of the MLB's seasons. The Boston Celtics of old come to mind, as do the Chicago Bulls of the '90s. Gretzky's Oilers are up there, as are Montana's 49ers and the famed 'Steel Curtain' before them; the list goes on. In Norristown softball, three short words that have become synonymous with the term dynasty: Al's Cold Cuts. In 1964, we had a team called Gateway Diner, said Mike Giambrone, one of the players on the first Al's Cold Cuts roster. We won the league two years in a row at Bridgeport, and Al (Bertucci) and his dad were always at our games. We could never figure out why, Giambrone went on. I knew Al all my life-so I would talk to him. (Eventually) he said, Me and my dad would like to sponsor a team. Do you think you guys could get a team together? And Al's Cold Cuts was born. Giambrone continued to recount the early history of Al's. He took some of the better players from Gateway Diner and a handful from other local softball teams to make up 1965's inaugural Al's squad. With a team in place, they wasted no time putting W's in the books. The first year we played, Giambrone said, we won the (Bridgeport league). The second year, we won again. We were really getting good, he went on. We were getting a good reputation. The team continued to play - and win - against competition that Giambrone admitted was a notch below what the team should be playing.
Al wanted to get a better team, Giambrone said. I got Sandy Reagan, and Sandy got Tommy (Brady) and the team started to gel into a real good ballclub. When the team and the reputation grew, we started getting guys like Gary (Del Buono) and Jimmy (Booz) and Georgie (George Schools). Giambrone went on, Once the reputation really took hold, we started becoming not only one of the best teams in the area, but one of the best teams in the state. Then we went to states and won. Al said that there was nothing like having a team that was the best, and knowing that you had everything to do with it. (Al said), You can't imagine how good that makes me feel, Giambrone later said. The year they won their first title was 1984. While on-the-field talent was certainly a large factor in their success, the team's off-the-field bond that Al Bertucci worked to forge played an equal role in his squad's fortunes. Al constantly brought players to his home in Norristown for post-game swimming and food - not to mention beer - over the team's years, something testified by both his former players and his wife Sue. Most of the players, while not the exact same ages, where never too far apart, and had kids, as did Al and Sue, so the fit was natural. We were like a family, Sue Bertucci said. We would go the games, watch the games, and they'd come back (to the Bertucci home). My husband always felt like he had to be an Italian-he had to feed everybody. Sometimes we'd go to Kentucky Fried Chicken, order pizza, or (Al would) even call up a place and get cheesesteaks, Sue Bertucci went on. We didn't do that every night, but there was always beer. Throughout the years, the Bertucci household welcomed and served many players young and old under its roof, because in order to stay successful the team had to adapt, adding a piece here or a handful of pieces there each year. Every year, regardless of the coach, we'd get the best one or two players on other teams, Jim Booz said. That's how we kept getting better. Al's Cold Cuts kept getting better until the end - they won another State Title in 86 and their last Norristown League title in 1988 - before they disbanded after the '88 season. After an ill-fated comeback attempt to mark the team's 25th anniversary folded mid-season in 1989, Al's Cold Cuts wasn't seen on a softball field again. Al sold the business shortly after. Even though the team was only present in the history books from that point forward, the 25 previous years were more than enough to make a lasting impact on Al and his players. He always wanted to be an athlete, Sue Bertucci said of her husband. He got cut on a kids baseball team and he never forgot it. Even though he wasn't athletic, he had the heart. He just loved it, she continued. (The team) was his passion. He was born and raised in Norristown. He always wanted to do something for the town to make it better. This was one of those things. We were a family, like I said, she continued. I saw Sandy Reagan's kids grow up. I went to their weddings. I was good friends with Gary (Del Buono)-I still run into his wife once in a while. AC Clemente, who wasn't a player, but kept book and traveled with the team, I still talk to his wife once in a while, she went on. George Schools' wife Nancy, she's passed away now, but we were friends for a long time. It's not any different for the players. I think what separated us, besides the talent, Del Buono said, was the camaraderie. It bonded us more than any other group of guys I've been in contact with. He went on, That's the stuff that's important. Forget the wins, losses, or who we beat. Al passed away in the spring of 2004 due to complications from an infection developed after a stent operation, but his impact in the area is not unfelt. What he did was probably unheard of, Sue Bertucci said. I don't think Norristown-or probably any town-will ever see that kind of commitment from one individual. I think he'd be happy with what he did. As a parting note, to whomever's reading this, next time you're at a local softball game, bring up Al's Cold Cuts to any area slow-pitch vet. They'll know exactly who and what you're talking about-nearly 25 years after the team disbanded-and that's the legacy that this team created. Again, three short words, one great meaning: Dynasty.
To read the History of Al's Cold Cuts, click on this link
---
---
---
2019 Norristown A-Division Schedule
2019 Norristown B-Division Schedule
Men's League Standings
| | | | | | | | |
| --- | --- | --- | --- | --- | --- | --- | --- |
| A - Division Standings - FINAL | W | L | Pct. | RF | RA | Diff | HRs |
| John Kennedy Collision | 24 | 8 | 0.750 | 536 | 364 | 172 | 77 |
| Paragon Alliance/Autobahn | 24 | 8 | 0.750 | 574 | 394 | 180 | 87 |
| Swing Mafia/Clown Bombers | 23 | 9 | 0.719 | 510 | 342 | 168 | 90 |
| Barnaby's of Havertown | 20 | 12 | 0.625 | 541 | 476 | 65 | 84 |
| From_The_Hill | 16 | 15 | 0.516 | 489 | 467 | 22 | 63 |
| Steppy's/Altomare Precast | 12 | 18 | 0.400 | 448 | 565 | -117 | 91 |
| Depaul Brothers | 10 | 21 | 0.323 | 502 | 613 | -111 | 92 |
| Nonna Rosa/Oshinsky Law | 6 | 24 | 0.200 | 394 | 589 | -195 | 75 |
| Charlie's Pizza/Boathouse | 6 | 26 | 0.188 | 427 | 611 | -184 | 76 |
| | | | | | | | |
| B - Division Standings - FINAL | W | L | Pct. | RF | RA | Diff | HRs |
| Creekside Tavern/MKS | 18 | 4 | 0.818 | 315 | 185 | 130 | 37 |
| Whitpain Tavern | 13 | 5 | 0.722 | 210 | 170 | 40 | 20 |
| JDM Materials | 9 | 12 | 0.429 | 239 | 269 | -30 | 22 |
| Harry's Tap Room | 7 | 13 | 0.350 | 185 | 255 | -70 | 9 |
| Gibbons Legal | 3 | 16 | 0.158 | 212 | 280 | -68 | 24 |
A Division Playoffs
First Round (best of 3)
#1 John Kennedy Collision and #2 Paragon Alliance/Autobahn received 1st round byes
#3 Swing Mafia/Clown Bombers defeated Steppy's/Altomare Precast (2-0)
#5 From_The_Hill defeated #4 Barnaby's of Havertown (2-1)
Semi-Finals (best of 3)
#1 John Kennedy Collision defeated #5 From_The_Hill (2-0)
#3 Swing Mafia/Clown Bombers defeated #2 Paragon Alliance/Autobahn (2-0)
Championship (best of 5)
#3 Swing Mafia/Clown Bombers defeated #1 John Kennedy Collision (3-1)
MVP - Kevin O'Keefe, Swing Mafia
B Division Playoffs
Semi-Finals (best of 3)
#1 Creekside Tavern/MKS defeated #4 Harry's Tap Room (2-0)
#2 Whitpain Tavern defeated #3 JDM Materials (2-0)
Championship (best of 5)
#1 Creekside Tavern/MKS defeated #2 Whitpain Tavern (3-0)
MVP - Jordan Mullin, Creekside
---
Men's League Home Run Leader Board
| | |
| --- | --- |
| A - Division HR Leaders - FINAL | # |
| Ryan Piercy, Depauls | 25 |
| Chris Judge, Paragon | 24 |
| Kevin Manny Roche, FTH | 18 |
| Shawn Hines, Charlies | 18 |
| Ken Shemonski, Paragon | 18 |
| Brian Leon, Barnabys | 17 |
| Anthony Zeltner, Steppys | 16 |
| Dan Lunger, Depauls | 16 |
| Vinny Catagnus, Nonna Rosa | 15 |
| Ricky Kelly, Nonna Rosa | 14 |
| Nick Bucha, Kennedy | 14 |
| Kevin O'Keefe, Swing Mafia | 13 |
| Jim Barleib, Kennedy | 12 |
| Brent Anderson, FTH | 12 |
| Mike Cope, Steppys | 12 |
| Josh Wernick, Depauls | 11 |
| Dave Dimizio, Barnabys | 11 |
| Bill Leighton, Charlies | 11 |
| Kyle Waldowski, Steppys | 11 |
| Jared Beresk, FTH | 11 |
| Matt Cavanaugh, Paragon | 11 |
| Bill Kohler, Charlies | 10 |
| Nick Corliss, Depauls | 10 |
| Jay Rompola, Kennedy | 10 |
| Kyle Leone, Kennedy | 10 |
| Mike Gers, Swing Mafia | 10 |
| Jarred Gardner, Steppys | 9 |
| Josh Waltrich, Kennedy | 9 |
| Anthony Santoleri, Nonna Rosa | 9 |
| Kirk Wunderlich, Barnabys | 9 |
| Mike Fisher, Charlies | 8 |
| Brian Umile, Barnabys | 8 |
| Levi Ahfield, Swing Mafia | 8 |
| Steve Young, Swing Mafia | 8 |
| Nick Maher, Swing Mafia | 8 |
| Cody Clarke, Steppys | 7 |
| Tom Oshinshy, Nonna Rosa | 7 |
| Phil Kelly, Charlies | 7 |
| Dale Bleas, Nonna Rosa | 7 |
| Scott Kinecki, Nonna Rosa | 7 |
| Bryl Villanueva, FTH | 7 |
| Eric Powell, Kennedy | 7 |
| Chris Knechel, Paragon | 7 |
| Drew Brieschaft, Swing Mafia | 7 |
| Pat Gallagher, Barnabys | 7 |
| AJ Welk, Swing Mafia | 7 |
| Jason Davis, Paragon | 6 |
| Jeff Manaois, Depauls | 6 |
| Josh Ehrhart, Charlies | 6 |
| Christian Schultz, Barnabys | 6 |
| Scott Mastromatto, Steppys | 6 |
| Roy Sanders, Depauls | 6 |
| Tim Wagner, Paragon | 6 |
| Ryan Dolga, Swing Mafia | 6 |
| | |
| | |
| B - Division HR Leaders - FINAL | # |
| Jim Mullin, Creekside | 14 |
| Greg Cagle, Whitpain | 12 |
| Josiah Platchek, Creekside | 10 |
| Tom Detwiler, Gibbons | 7 |
| Eddie Skilton, Harrys | 5 |
| Steve Pownell, JDM | 5 |
| Nick Zernone, Gibbons | 4 |
| Matt Mazza, JDM | 4 |
| Roger Kummerer, Gibbons | 4 |
| Tom Gibbons, Gibbons | 4 |
| Josh Torres, JDM | 4 |
| Mike Franceschina, JDM | 3 |
| Ty Setzer, Whitpain | 3 |
---
---
Men's League Awards and Accolades
A-Division MVP
Dennis Rudzinski, JK Collision 2.67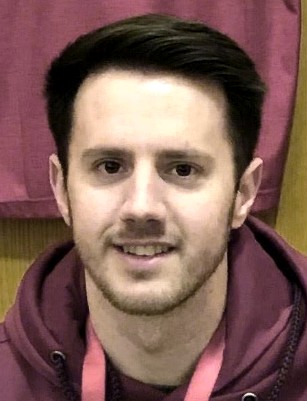 Others receiving votes
Chris Judge, Paragon 1.33
Nick Maher, Swing Mafia 1.33
Tim Wagner, Paragon 1.33
Brian Leone, Barnabys 1.00
Ryan Volga, Swing Mafia 1.00
Jim Hawkins, Paragon 1.00
Manny Roche, FTH 1.00
Ryan Piercy, DePaul 0.33
===============

B-Division MVP
Jimmy Mullin. Creekside/MKS 5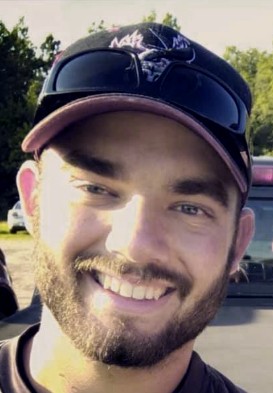 Others receiving votes
Greg Cagle, Whitpain Tavern 1
Eddie Skilton, Harry's Tap Room 1
===============

A-Division Manager
Will Harmon, JK Collision 5.5
Others receiving votes
Pat Gallagher, Barnabys 2
Jimmy Catania, Steppys 1
Chris Smith, Swing Mafia 1
Ryan Windt, FTH 0.5
===============

B-Division Manager
Brian Moose James, Creekside/MKS 4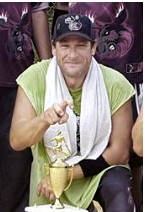 Others receiving votes
Justin Hammons, Whitpain Tavern 2
Steve Dimitry, Gibbons Legal 1
===============

A-Division Sportsmanship Award
Josh Kennedy, Charlie's/Boathouse 5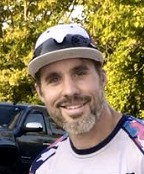 Others receiving votes
AJ Welk, Swing Mafia 1
Dave Domizio, Barnabys 1
Jimmy Catania, Steppys 1
Will Harmon, JK Collision 1
Kenny Shemonski, Paragon 0.5
Brian Dunlap, Steppys 0.5
===============

B-Division Sportsmanship Award
Steve Dimitry, Gibbons Legal 5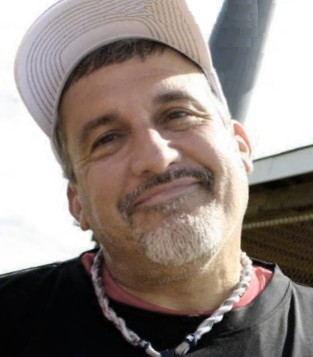 Others receiving votes
Ryan Graver, Creekside 1
Tim Woodsy Wilson, Harry's 1
===============

Defensive Player of the Year
Ryan Dolga, Swing Mafia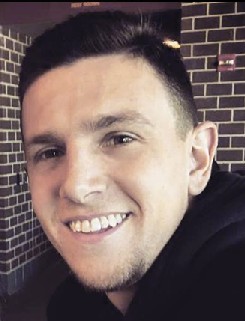 ===============
Silver Slugger Award
Ryan Piercy, Depaul Brothers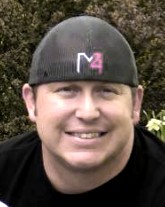 ===============

Sponsor of the Year
Gene Depaul, Depaul Brothers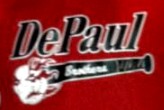 ---
---
---
---
Norristown Women's Softball League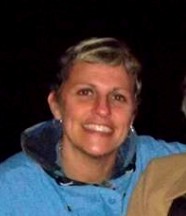 LEAGUE INFORMATION
League President/Treasurer - Stacey Clemens
League Vice President/Secretary - Glenn 'Statman" Kilpatrick
Women's League
| | | | |
| --- | --- | --- | --- |
| Standings | W | L | Pct. |
| Lady Depaul | 13 | 2 | 0.867 |
| PIT | 10 | 5 | 0.667 |
| Nippers | 10 | 6 | 0.625 |
| Steppy's | 3 | 12 | 0.200 |
| Charlies Pizza | 2 | 13 | 0.133 |
Playoffs
Winners Bracket
#2 PIT defeated #5 Charlie's Pizza
#3 Nippers defeated #4 Steppys
#1 Lady Depaul defeated #3 Nippers
#1 Lady Depaul defeated #2 PIT
Losers Bracket
Steppys eliminated Charlies
Nippers eliminated Steppys
PIT eliminated Nippers
Championship
PIT defeated Lady Depaul
PIT eliminated Lady Depaul
---
Women's League All-Star Game and Awards
August 16, 2019
Al Star Game
Team-1 defeated Team-2 22-20
League Co-MVPs
Shannon Erhart, Lady Depaul
???
League Heart and Soul Award Winner
Tara Fitch, Nippers
---
---
---
Norristown Men's Weeknight Fall League
Commissioner Sully "Heels" Gelet (610) 277-9661
========================
---
---
---

---
©1998 Steve Dimitry, all rights reserved.
Email: sdimitry@verizon.net
---
Paul Huss of Lynxx Direct is the one who is responsible for this domain name and server hosting. He also sponsors the site for me. thanks Paul - if you need a domain for your team or league, please contact Paul, he will help you out, I promise