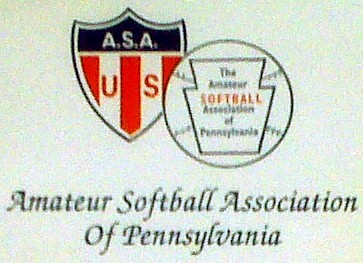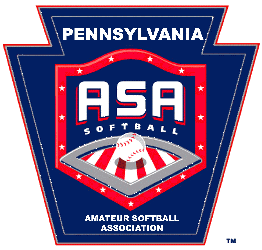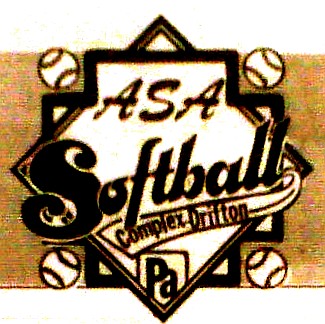 Welcome to the ASA of Pennsylvania Slow Pitch Softball History Web Site. All the information you ever wanted to know about softball in the great state of Pennsylvania is in here. Just click on the link to the left to go wherever you want to visit. This site covers all the ASA of PA Slow Pitch State Championships in the Men's, Women's, Master's and Industrial classes. There is also a link to some of the state's more recognizable softball invitational tournaments of yesterday and today. The ASA state champs of the neighboring states of Delaware, New Jersey and Philadelphia Metro. Even the old disbanded ASA organizations of Pittsburgh Metro, Long Island Metro and New York City Metro are chronicled. And to finish things off, the USSSA of PA state champs are even listed (at least some of them). There also is a section on the NSA of PA, ISA of PA and SSAA of PA as well. Thanks for stopping by - Steve


Read all about the ASA of PA. Subscribe to the Softball News. Call The ASA of PA and talk to them about it. Guy Demaio is the editor (724) 658-7838. or go to the Official ASA of PA Web Page and check out all the great links and information they have to offer about softball in Pennsylvania. The first ASA of PA league was registered to Reading back in 1929. Wilkes-Barre followed in 1932, then Allentown in 1934. Soon, there was enough interest and teams to start the ASA of PA as a governing body. M.L. (Doc) Walters who was Director of the Scranton YMCA became the first president. He divided the state into 8 districts. He left Philadelphia and Pittsburgh their own separate "metro" associations. Ray Gathrid was named the Philadelphia Metro Commissioner and Richard Lawry was named the Pittsburgh Metro Commissioner. The first 'official' ASA of PA State Championship was held in 1937. Armstrong Cork of Lancaster defeated Harrisburg 2-1 to win the championship.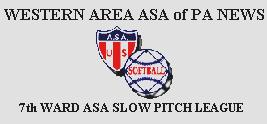 Take a look at Guy Demaio's Western Area ASA of PA Web Site. He has so much information in this site that it boggles the mind. This man is probably the most sincere person that you will ever meet. He is also the ASA Commissioner for District's 9 and 10 of the ASA of PA and the Western Area Regional Vice President as well. I'll tell you this, he is respected like no other I've ever seen in the organization.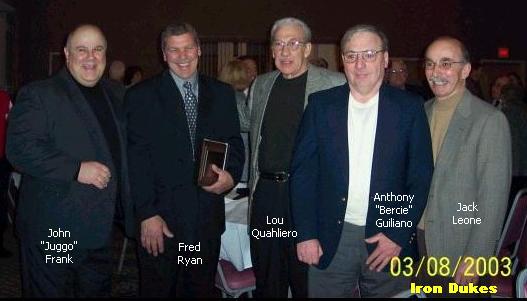 I'd like to make a special comment about the Iron Dukes team from New Castle. Anthony Guiliano was inducted into the ASA of PA Hall of Fame on (March-4-2000). I was lucky to meet him and most of the team members that came out to the induction ceremonies to be with their friend "Bercie" Guiliano. I was so impressed that these guys, who all came from the same few blocks had remained so close all these years. This team won the major open state title 5 times as the Iron Dukes and once as Saint Margaret's Club. They played tournaments against the best teams in the nation at that time including Howard's, Little Caesars, County Sports and Pyramid Cafe. They more than held their own winning as many as they lost. And if you met these guys, you'd sit there in amazemant as they are all a bunch of happy guys who played the game for the shear enjoyment of it. They were intensely competitive and won games on defense, base running and fundamental skills not found in today's game. The majority of these guys were all about 5'7" and weighed no more than 170 lbs. Guiliano was the best pitcher in the state and they had the premier power hitter in Fred Ryan. All are class acts and we found a special enjoyment hanging out with "Juggo" and listening to him tell stories. Looking at them now, it's plain to see how they played together as a team. They hang out together off the field and have done so for the last 30 years. I think the whole team should be honored in the hall of fame if it can be arranged for a whole team to be inducted. This team epitomizes the whole reason why guys like to play softball with their friends. They'll grow old together and share in each other's happiness for the rest of their lives. They are a real credit to the game of softball. Congrats to Bercie Guiliano and the Iron Dukes. And to Guy Demaio, they all are everything you said they would be. I can see now why you speak so highly of them.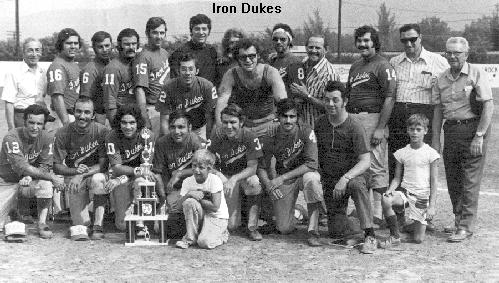 The Iron Dukes sage continues as Pennsylvania's favorite team was back again at the (March-2003) ASA of PA Hall of Fame induction to honor another of their beloved stars. Freddy "The Bull" Ryan was inducted and once again it was a family atmosphere that only these guys can bring. I wish all of you could meet these guys, they are the most sincere bunch of people you could ever meet. This year Anthony "Bercie" Guiliano came back to honor his lifelong friend Fred Ryan and when I say lifelong friend, they all are to each other. John "Juggo" Frank, considered the greatest clutch hitter in ASA of PA softball history was back and if the natural progression occurs, he'll be the next Duke inductee as he batted third in that great lineup. (Guiliano and Ryan batted first and second). Fred Ryan was considered one of the greatest hitters to ever play in this state and he was no slouch outside PA either as he played in the old Pro Softball Leagues for teams from Pittsburgh and Cleveland. He was consistently in the top 10 in HR's and RBI's. I met his family and I can see how his classy demeanor spread down to his children. I was at the same table with them and didn't even know they were his until they gave him a hug when he came back with his plaque. When Italian people say he is 'good people', they mean much more than words. Also there were former all star shortstop Jack Leone who I especially enjoyed because we talked for a quite a while. Also there was former manager Lou Quahliero, by all accounts the brains behind the Duke's success and I hope to someday be writing about him gaining entrance into the ASA of PA Hall of Fame as a manager. When you lead your team to 180-5 record (108 wins in a row at one point) in league play from 1970-75 and also to six straight ASA of PA State Championships at the highest level of play, you're doing something right. And from what I saw again this past weekend, they have done things right for a long time now, not only on the field, but the way they value family and friendships. I can only say it so many times, they are special people. Take a look at some of the success they have had by clicking on the link here. Iron Dukes History.
---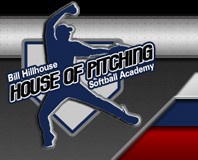 Visit the House of Pitching Web Site by Bill Hillhouse. He does clinics and lessons throughout the world and is also hired frequently by the ISF to conduct pitching seminars/camps on their behalf. He has an extensive background in softball pitching. Moreover, He's pitched/played at the highest levels in the world since 1990 and teaches from his experiences. Bill's entire bio can be found on my website. Pennsylvania has always had some tremendous athletes in all sports. Softball is no exception. But, many of our pitchers today are learning some terrible mechanics and incorrect pitching techniques. Unfortunately, to hire a world class clinician can be too costly for many teams, clubs, organizations, leagues, or JO programs. Bill knows that some of the US women's team players command a hefty appearance fee just for appearing at clinics, then it can be even more pricey to have them work with the pitchers. So, check it out and see for yourself:

---
ASA of PA Slow Pitch Softball History Home Page
Norristown Area Softball History Home Page
National Slow Pitch Softball History Home Page
©1998 Steve Dimitry, all rights reserved.
Email: sdimitry@verizon.net